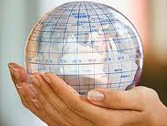 Vision Statement:
IOC will become the best regional provider of value-added services to our customers.
Mission:
By utilizing Knowledge, Technology and Development, we will provide most efficient and cost effective recruitment solutions.
Values & Believes:
We believe customer satisfaction is first and foremost.
We believe we must meet our commitments.
We believe it takes sustained great performance to be a great company.
We believe that the growth of our people will be the future of our company.
We believe we should earn a profit, earn it as an outgrowth of performance.
We consider our clients as the core value of our business.
The Quality of Product and Customer Service is the focus of our business.
We value our people and we are dedicated to their development.